Love & Ovens: Arizona's Culinary Couples
Feature
Owning a thriving business is a challenge in any realm, but the restaurant industry, with its long hours and working holidays, has its own set of obstacles. Throw in the added "fun" of working with your spouse, and suddenly things get a lot more complicated. Here are three Arizona couples who have discovered the recipe for success.
The couple: Dwayne Allen and Danielle Leoni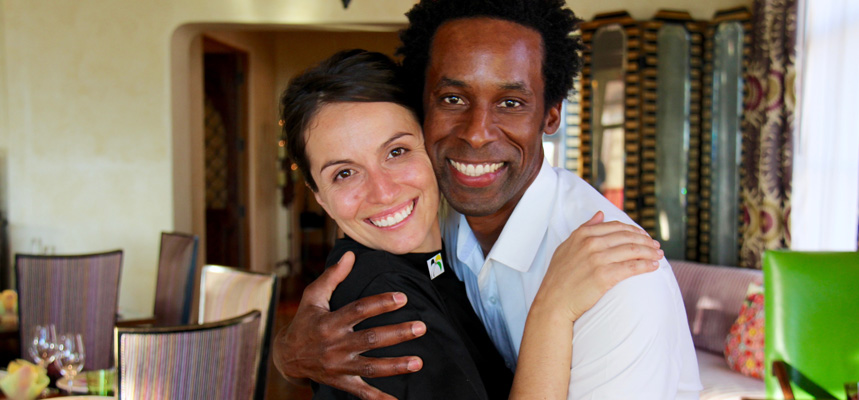 Danielle Leoni and Dwayne Allen / Credit: Christian McBeth
The restaurant: The Breadfruit & Rum Bar in Phoenix
Their story: The Breadfruit opened in 2008, introducing Phoenicians to the Jamaican cuisine of Dwayne's heritage. At this 53-seat restaurant, Dwayne runs the front of the house and the cocktail program with 160 rums, while Danielle is in charge of the kitchen. Says Dwayne: "Danielle takes the dishes I grew up with and interprets them in a fantastic way to introduce Jamaican food as a new experience."
What they admire most about each other:
Danielle: "His creativity and his flexibility."
Dwayne: "She brings a level of tenacity to what we do both professionally and personally."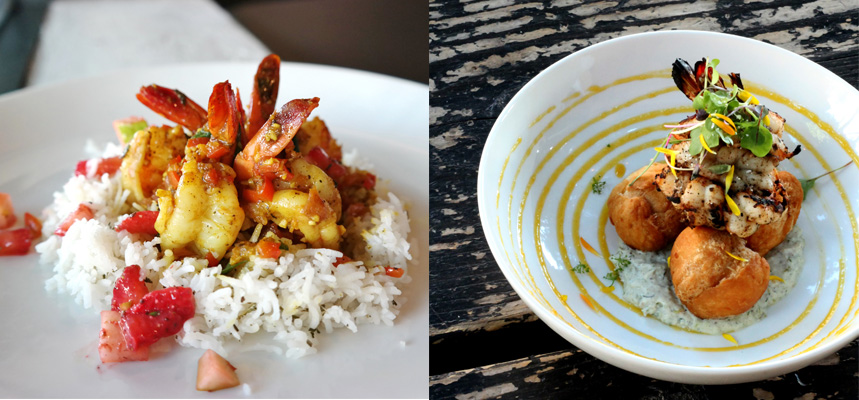 The curried prawn (left – Christina Barrueta) and jerk prawns (right – Dwayne Allen) at Breadfruit
Favorite dish/cocktail:
Danielle: "We make our Caribbean curry with about 16 ingredients. It took me a long time to hone, but we finally nailed it, and it's perfect."
Dwayne: "The Black Magic Woman cocktail is really speaking to me right now. We make a crème de cacao with cocoa nibs, add a pot-still rum and bitters, then crown it with Danielle's Guinness stout and cream whip."
---
The couple: Joe and Dara Rodger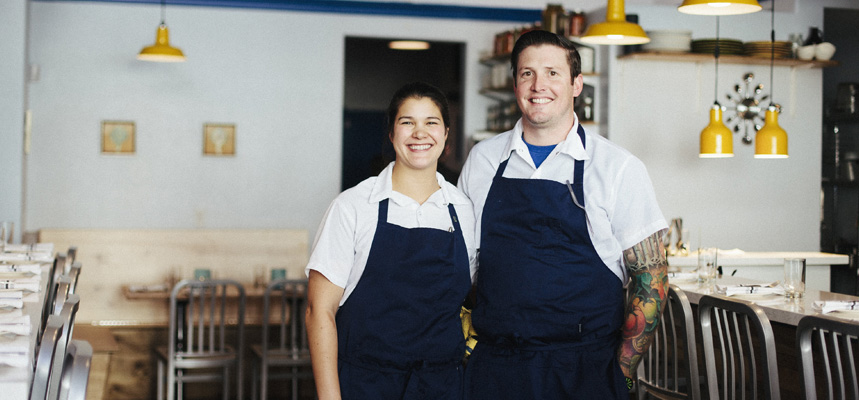 Joe and Dara Rodger / Credit: Shift
The restaurant: Shift in Flagstaff
Their story: Although Joe was born in Gilbert and raised in Sedona, it was in the kitchen of Frasca Food and Wine, in Colorado, where he fell for the pastry chef. Dara studied in France and Italy, and Joe spent time in Spain, so you'll notice a European influence on Shift's breakfast and dinner menus, which change daily. Look for kouign-amann, a classic French pastry with layers of butter and sugar, and signature Shift staples such as sourdough pasta.
What they admire most about each other:
Dara: "His creative side. He's a true artist."
Joe: "Her hard work, drive and determination."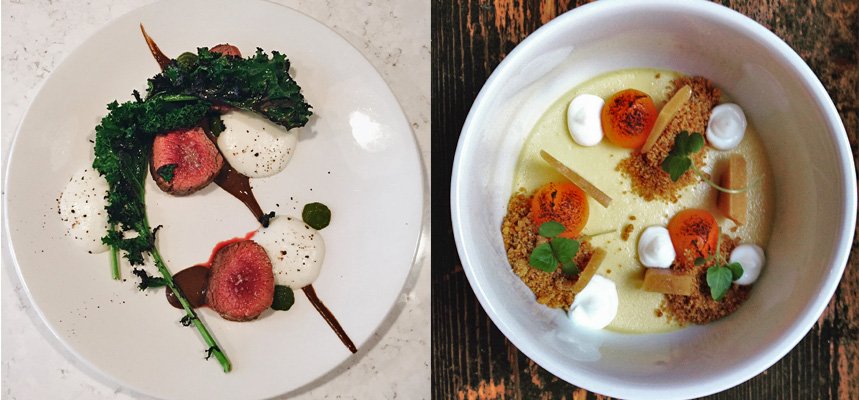 The terrace major with charred kale (left) and the butternut squash cheesecake (right) / Credit: Shift
Favorite dishes:
Dara: "The first dish Joe ever made me. He took heads of Romaine, charred them on the grill and served them with bagna càuda (a warm dip of olive oil, butter, anchovies and garlic). It was the best thing I've ever had."
Joe: "Gastronomy has its place, but I think the best chefs in the world make a great paté, so I love putting that on Shift's menu. It's a simple, beautiful French dish."
---
The couple: Marcus and Nicole van Winden
Nicole and Marcus van Winden / Credit: Dutch Eatery & Refuge
The restaurant: Dutch Eatery & Refuge in Tucson
Their story: The couple behind the acclaimed Dutch Eatery met on a Holland America cruise ship where Marcus, a Netherlands native, was the fine-dining chef and Nicole was the assistant cruise director. They moved around a bit, including spending time in the Netherlands, but when they decided to open a place of their own, Nicole's hometown of Tucson beckoned. While Nicole runs the front of the house, marketing and PR, Marcus puts his special spin on the menu of Dutch specialties.
What they admire most about each other:
Nicole: "His work ethic and dedication."
Marcus: "Her passion."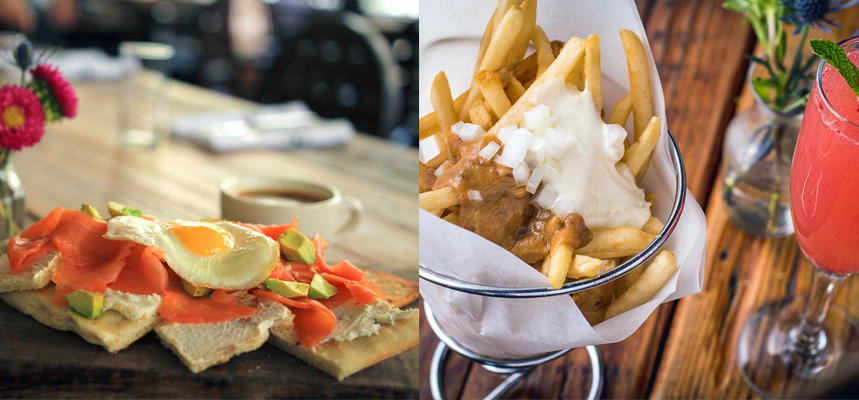 The breakfast flatbread (left) and patat oorlog (right) / Credit: Dutch Eatery & Refuge
Favorite dishes:
Nicole: "I find myself craving the brunch B.A.C.T.L.T. (bacon, avocado, cheddar, turkey, lettuce, tomato with mayo on sourdough), and I really like the patatje oorlog – French fries with spicy peanut sauce, mayonnaise and onions."
Marcus: "All of it, especially the pork belly stamppot andijvie (braised pork belly with mashed potatoes and escarole) or duck gratinée."