Feature
Food Sleuth: 2018 Food Trends
Every year seems to bring with it a new culinary trend—crème brûlée in 1985, pesto in 1991, and of course, the rise of the almighty kale in 2012. Some food fads are passing, while others stick around for good. To determine the hottest food trends of 2018, we scouted restaurants throughout Arizona, taking careful notes about what ingredients, cooking styles and dishes are making appearances on plates. Here is our roundup of six food trends to track.
What:
Heritage grains such as amaranth, Emmer farro and White Sonora wheat are sought after for their flavor, texture and health benefits (especially for people with gluten allergies).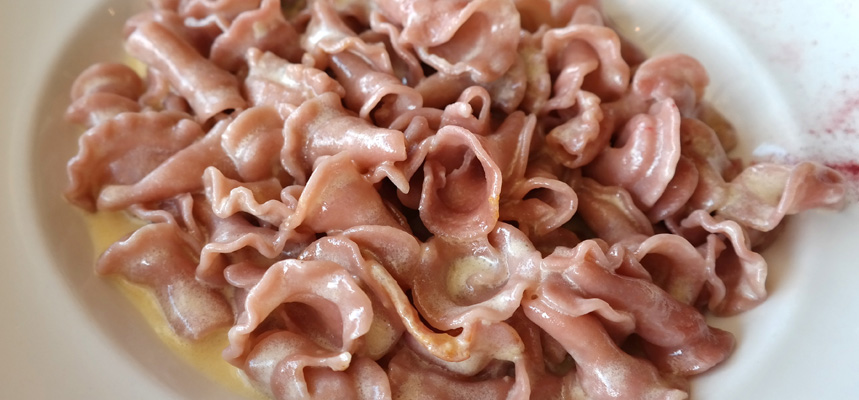 Merkin Osteria's mac and cheese with Sonoran wheat pasta / Credit: Merkin Osteria
Where to find it:
Gertrude's at the Desert Botanical Garden (Phoenix): smoked salmon salad with puffed amaranth
Merkin Osteria (Cottonwood): mac and cheese with mascarpone and Sonoran wheat pasta infused with prickly pear and wine
Weft and Warp (Scottsdale): Sonoran wheat berry, quinoa and wild rice risotto
What:
Tiki drinks, with their colorful umbrellas and fruit garnishes, are back. Tiki culture first arrived in the U.S. in the 1930s, finding popularity after World War II when servicemen returned home from the South Pacific. This combination of nostalgia for times past and modern mixology techniques have contributed to the resurgence of a well-crafted tiki cocktail.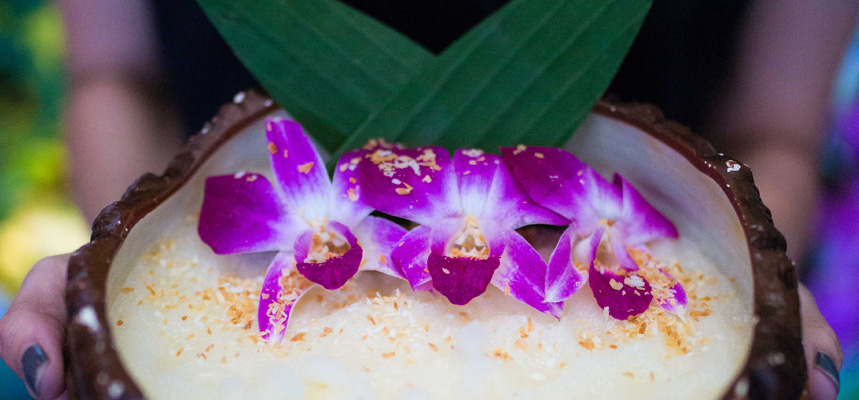 Undertow's Spoils of War tiki drink / Credit: Undertow
Where to find it:
The Breadfruit & Rum Bar (Phoenix): Go for the Bootleg Smitty, which has Jamaican Rum, grapefruit, lime, pimento and star anise.
The Four Seasons Scottsdale (Scottsdale): Thursday pop-up tiki bar at Proof
UnderTow (Phoenix): Order any drink on the multi-page menu; this place was listed in Critiki's Ten Best Tiki Bars in the World.
What:
When sushi made its way from a rare delicacy served at high-end Japanese restaurants to grocery store shelves and fast-casual restaurants, it paved the way for an acceptance of, and appreciation for, raw fish. You might be thinking, wait, raw fish, an Arizona food trend? Even though we sit squarely in the desert, our proximity to the Pacific Ocean means local chefs have access to top-grade fish. The trend now is crudo preparation, an Italian style that features slices of raw seafood accented with olive oil and citrus.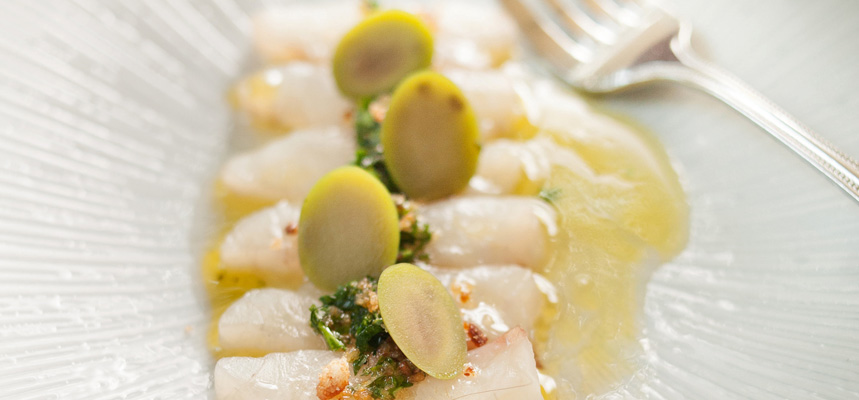 The seabass at Crudowith olives, salsa and pangratto / Credit: Crudo
Where to find it:
The Boulders Resort (Scottsdale): scallop with blood orange and chile oil
Crudo (Phoenix): seabass with salsa delle erbe, olives and pangratto
The Gladly (Phoenix): yellowfin with brown butter and caper relish
What:
Korean cuisine is everywhere, with options ranging from restaurants that serve authentic Korean fare to others that feature mainstream dishes showcasing Korean ingredients; think hot pepper paste, perilla leaves and white radishes.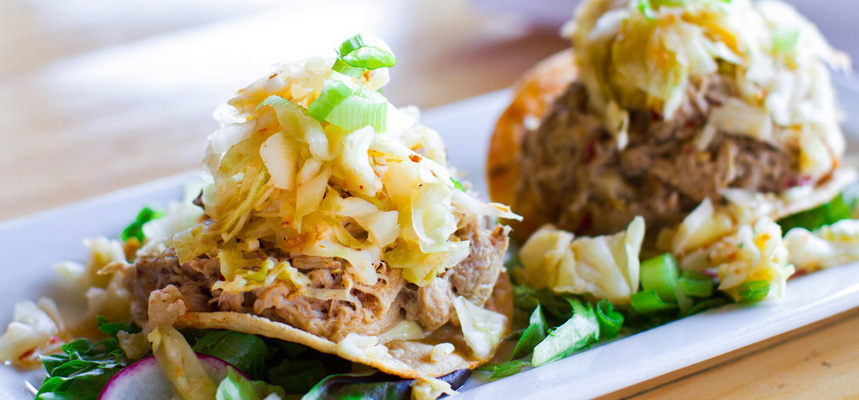 Pig and Pickle's pork tostadas / Credit: Pig and Pickle
Where to find it:
Café Ga Hyang (Glendale): This is one of the most authentic Korean eateries in the state.
CRUjiente (Scottsdale): Korean fried-chicken taco
Pig & Pickle (Scottsdale): pork tostadas with ginger aioli and kimchi
PY Steakhouse (Tucson): roasted Brussels sprouts with kimchi vinaigrette
What:
People like to say sour beers aren't for everyone. But how to explain their popularity? Made with wild bacteria and yeasts, a sour beer is brewed to be tart, a puckering flavor that takes a few sips before your palate adjusts. Arizona's booming brew culture means it's easy to find a sour beer anywhere in the state, from those made by teeny tiny microbreweries to large-production breweries.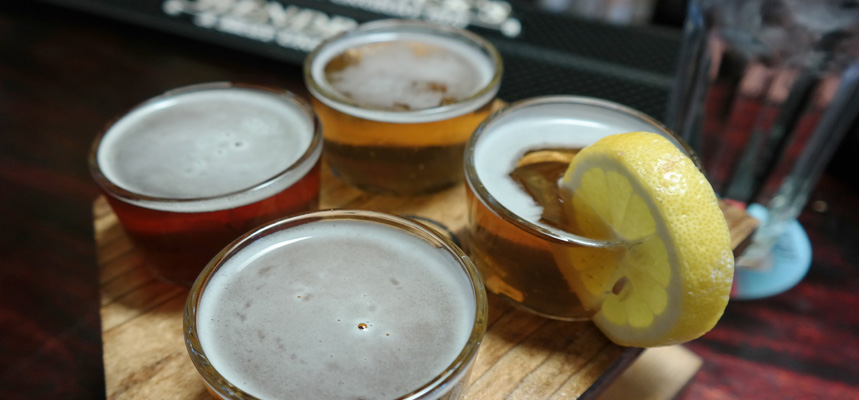 A tasting flight at Craft 64 in Scottsdale / Credit: Craft 64
Where to find it:
Arcadia Premium Market (Phoenix): With 25 sour beers for sale, get a few to go.
Craft 64 (Scottsdale): Offerings include their own Mango Pucker.
Tap & Bottle (Tucson): Sample a range, as this place offers a large variety on tap.
What:
We said raw fish was in, didn't we? In addition to crudo-style preparation, another trend that's not going anywhere in Arizona is poke (pronounced po-kay). Hawaiian poke, traditionally featuring cubed raw tuna with soy sauce and sesame oil, has traveled to the mainland and is here to stay.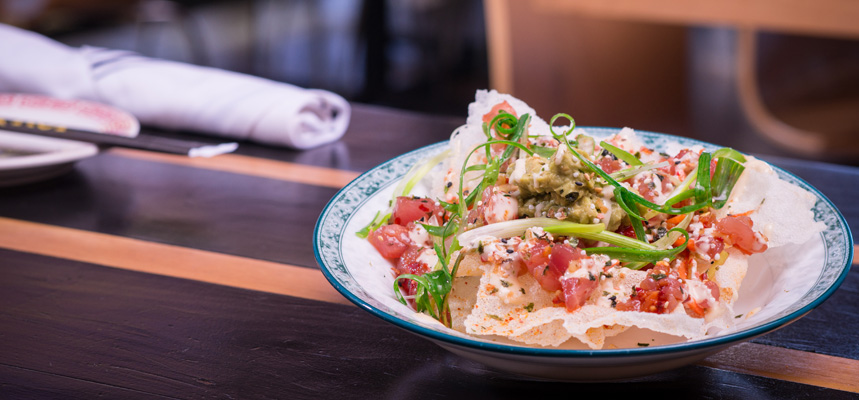 A plate of fresh tuna chips at Clever Koi / Credit: Clever Koi
Where to find it:
Clever Koi (Gilbert): tuna chips with ahi, rice paper and bonito aioli
Mariposa (Sedona): poke parfait with tuna, mango salsa and chipotle aioli
Ocean Poke (Phoenix): poke bowls with a choice of seafood and toppings