This is the Place I was Telling You About
Concho's Mexican in Cottonwood
"The overstuffed carnitas tacos are dripping juicy, salty to perfection and have just the right amount of meaty-fatty richness. Think cilantro, crema and their secret salsa recipe. I'm getting hungry just thinking about them."
– Eric Glomski, owner and director of winegrowing at Page Springs Cellars in Cornville
The Place: Concho's Mexican Restaurant
Situated near Sedona in the Verde Valley town of Cottonwood, Concho's Mexican Restaurant is no frills, authentic, family-cooked fare. The owner, Pedro, greets customers at the door, welcoming them like old friends. Pedro's mother and sister are the talents in the kitchen, whipping up hot and spicy enchiladas, burritos, rellenos, pollo fundido and other Mexican food faves. Even the chips and salsa earn rave reviews from locals. Save room for a prickly pear margarita or a glass of horchata.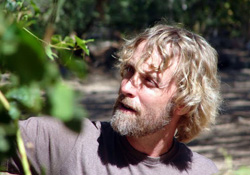 Says Who? Eric Glomski
Page Springs Cellars has been instrumental in putting Arizona on the map for sophisticated grape growing and winemaking. Owner Eric Glomski has been hands-on from the beginning when the winery launched in 2004.
Now, nearly 15 years later, Page Springs Cellars has earned numerous industry awards for its Rhone-style wines, accolades from national outlets and a loyal following of wine enthusiasts. Visit the tasting room in Cornville to sample from their library of wines.
Photo courtesy of Page Springs Cellars