Feature
Arizona Restaurants' Fascinating Past Lives
"Adaptive reuse" is all the rage today—and for good reason. Restoring and reusing old buildings not only preserves a bit of the past in the brick and mortar of a place, but it often makes for a juicy story as well. From churches to funeral homes, the former lives of these seven Arizona restaurants add to their ambiance and make the dining experience that much more interesting.
Reilly Craft Pizza & Drink
Tucson
Before it housed Reilly, this century-old building—with its elegant entrance, vaulted ceilings and fluted columns—was the Reilly Funeral Home. Look closely and you'll find evidence of its funereal past, such as a table fashioned from casket lift gears and cogs. Also: the beer garden used to be the hearse garage. Today the buzzy spot serves modern Italian fare to downtown Tucsonans.
Hanny's
Phoenix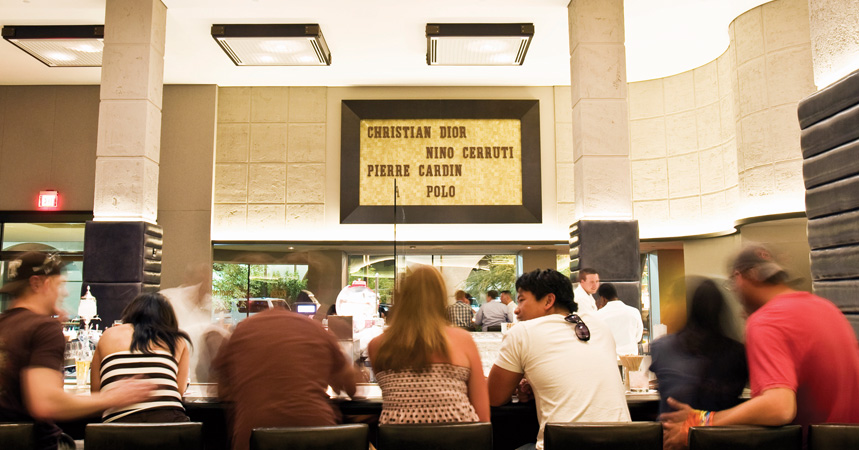 Credit: Visit Phoenix
For nearly 40 years, Hanny's Department Store was the favorite haberdashery of downtown Phoenicians. But when it closed in 1986, the city purchased it as a training site for firefighters and repeatedly set it on fire. Today the former department store turned "burn site" is now Hanny's, a sleek restaurant and lounge known for classic martinis and freshly shaved prosciutto. Look above the bar to see original signage from the department store days; the bathrooms make their home in the old dressing rooms.
Four Peaks Brewing Company
Tempe
Four Peaks Brewing Company's 8th Street location in Tempe was built as an ice factory in 1892 and later modified into a creamery before being purchased in 1927 by the Borden Milk Company to process its dairy products. After the creamery closed in 1953, the property sat vacant until Four Peaks' founders bought it in 1995. Today, its brick walls and overhead pipes hint at the building's chilly past.
Bing's Burger Station
Cottonwood
From the gasoline island fitted with two old-fashioned pumps to the functioning garage door over the entrance, it's pretty obvious to current guests that Bing's Burger Station enjoyed a past life as a service station. Now, instead of topping off your car, fill yourself up with a burger, fresh-cut fries (or beer-battered onion rings) and a creamy ice cream shake. Staying true to its past, the restaurant is full of car-culture memorabilia.
Taco Guild
Phoenix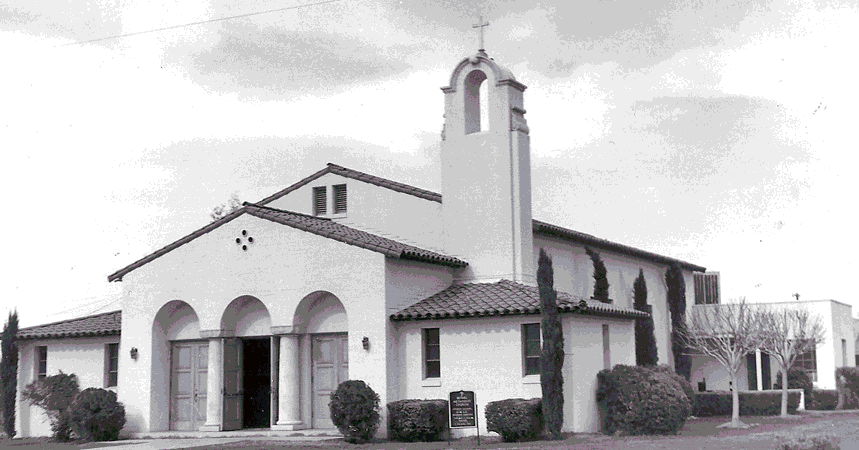 If biting into a street taco at Taco Guild feels like a spiritual experience, there may be something more to it than the fresh, flavorful ingredients you're tasting. The building, constructed in 1893 on land purchased for $30, served as Bethel Methodist Church until it was deconsecrated in 2012. Though it has since been renovated, stained-glass windows and hand-crafted pews remain.
Murphy's
Prescott
Sought after among foodies for a menu of aged prime rib and a solid wine list, Murphy's embraces its former life as a general store during Arizona's territorial days. Floor-to-ceiling shelves display goods that would have been sold then, including bolts of fabric and canned goods, and you can still see the door to the original owner J.I. Gardner's office. The restaurant's entrance is the same one designed by Gardner in 1890.
Garland's Indian Gardens Café & Market
Sedona/Oak Creek Canyon
The building that housed this breakfast and lunch spot began as a wooden dance hall in 1931, but over the years various additions expanded the original structure. Among the more interesting tenants were a roller skating rink (removed in 1971) and a store that sold rocks and stones. Garland's also existed as a grocery, gas station, antique shop and ice cream parlor. Today, it's the perfect place for a glass of rosé and a tasty treat from the market.